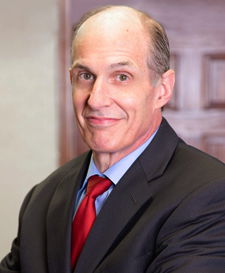 Steven M Petrillo
Member NJ Bar
A lifetime Pennsauken resident, Steven graduated Pennsauken High School with high academic honors in 1976 and received the Philadelphia Bulletin Scholar Athlete award. Steve was a starting offensive tackle on the school's first undefeated regular season football team and also excelled in Track and Field winning the Camden County championship meet in the discus and twice attending the state championship meet.
Although recruited nationally and appointed to West Point, Steven chose the Ivy League attending Dartmouth College in New Hampshire. At Dartmouth, Steve majored in Religion, Philosophy and Government graduating with high academic honors once again. Steven lettered in Track and Field and was the starting strong-side offensive tackle for the Dartmouth College football team for two years including the 1978 Ivy League Championship football team.
After college, Steven started law school in Massachusetts at Boston College Law School but later responded to a strong calling to return home to practice law and contribute to his local community.
Before graduating Rutgers College Law School in 1983, Steven served as a Camden County volunteer probation officer. He later founded his own law firm in 1985 with a practice emphasizing personal injury litigation, but still took time to become a high school football coach at Sterling Regional High School.
Steven was elected to Pennsauken Township's governing body in 1988 where he served as Township Committeeman, Public Safety Director, Deputy Mayor and Mayor over the course of 17 years.
Nominated to run for Camden County Freeholder in 1992, Petrillo met Scott Goldberg and the pair were both elected Camden County Freeholders. Impressed by Goldberg's mental toughness, relentless energy and debonair good looks, Petrillo convinced Goldberg to join him in the practice of personal injury litigation. Goldberg agreed and Petrillo and Goldberg Law was born!
After adding tenacious workers' compensation specialist Scott Schulman and intellectual giant Jeff Thiel, Petrillo was made the firm's managing partner responsible for oversight of the day to day case development and litigation of personal injury claims. The author of the firm's "team approach" to personal injury claims, Petrillo serves daily to enhance and foster the firm's unique and startlingly successful "team approach" to personal injury litigation philosophy and practice.
Ever mindful of his commitment to community service, Petrillo has also served in the New Jersey State Assembly, as an Associate Pastor with small group leadership development and oversight responsibilities and, currently, as Municipal Court Judge for the Township of Pennsauken.
Married to the firm's office admin since 1987, Steven and Barbara are the fortunate parents of a teacher, wife and mother to our fabulous granddaughter, a future international law attorney, a future neurocognitive science major and now law student and clerk for the firm, and a future lawyer/movie star!