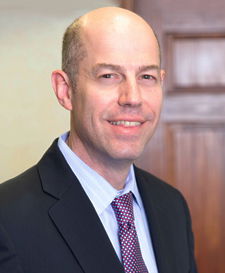 Scott D. Schulman
Member NJ, PA, GA Bar
Scott Schulman, a partner since 2004, joined the firm in 1995 as an associate practicing in the areas of motor vehicle, premises liability, product liability and workers' compensation litigation. With the firm, Mr. Schulman has obtained favorable jury verdicts in complex motor vehicle accident trials. He has also successfully litigated numerous workers' compensation claims to protect the rights of injured workers.
Mr. Schulman is currently responsible for the workers' compensation litigation department. His determination to obtain all the benefits to which an injured worker is entitled, and his reputation that he will aggressively assert their rights has dramatically expanded the workers' compensation caseload. Mr. Schulman litigates workers' compensation claims in every county in South Jersey. His efforts have caused him to be selected by his peers as a Top Attorney in SJ Magazine multiple times.
Scott received his undergraduate degree from Emory University in Atlanta, Georgia in 1991 and his law degree from Emory University School of Law in 1994. He is licensed to practice law in New Jersey, Pennsylvania and Georgia. He is a member of the Camden County Bar Association, New Jersey State Bar Association, New Jersey Trial Lawyers Association, Philadelphia Bar Association and Georgia State Bar Association.
Scott resides with his wife and two daughters. Most of his spare time involves driving his daughters near and far for soccer, softball and basketball games and practices. Scott has also coached his daughter's championship softball teams.